Keeping Tabs on Outages: Top 5 Real-Time Reporting Services
In today's highly connected world, even brief service outages can have major impacts on businesses and consumers. Luckily, a number of online services have emerged to provide real-time outage reporting and status monitoring for a wide range of companies and services. Here are some of the top options: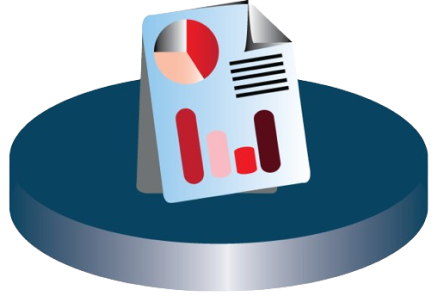 Outage Report Canada
Outage Report Canada is a valuable resource for obtaining timely updates on service disruptions and issues occurring nationwide. Whether you're experiencing problems with e-transfers, Interac services, Wind mobile networks, or power outages in East York and downtown Toronto, it offers real-time information. Stay informed about Air Canada computers, Wind mobile services, Freedom mobile network, and Eastlink, with detailed reports on why e-transfers might not be working or if services are down. Rely on Outage Report Canada to keep you informed during service interruptions and outages throughout the country.
In collaboration with Outage Report Canada, you have access to critical updates on Koodo Mobile Outage, including service status, maps, and problems history. According to Outage Report Canada, there have been 60 outage reports related to Air Canada systems issues since 12pm ET, demonstrating their commitment to keeping you informed during service disruptions.
In addition to the mentioned services, Outage Report Canada provides comprehensive coverage of various other essential services and networks across the country. Here is a list of some additional services and networks that you can find information about on Outage Report Canada:
Public Transportation: Stay updated on the status of public transit systems like TTC in Toronto, STM in Montreal, and TransLink in Vancouver.
Internet Service Providers: Get real-time updates on the status of internet service providers such as Rogers, Bell, Shaw, and Telus, ensuring you're aware of any connectivity issues.
Banking and Financial Institutions: Keep track of the operational status of major banks like RBC, TD Canada Trust, Scotiabank, and CIBC to avoid inconveniences with online banking and transactions.
Postal Services: Receive information about Canada Post delivery delays and disruptions, ensuring you're informed about any potential mail or package delays.
Healthcare Services: Stay informed about any healthcare system issues, including online appointment booking systems and telehealth services.
Emergency Services: Get updates on emergency services like 911 to ensure you're aware of any disruptions in critical services.
Outage Report Canada is your one-stop resource for staying informed about the status of these and many other essential services during disruptions or outages across Canada.
---
Downdetector

Downdetector provides real-time status and outage information for over a dozen industries, including telecommunications, financial services, social media, utilities, and gaming platforms. The site relies on a mix of user-submitted problem reports and automated monitoring to detect outages and performance issues in real-time. Users can check the status of a specific company or browse by category.
Outage reports on Downdetector include details like geographic reach, severity level, and historical outage data. The site also has a status page showing a live outage map and disruption timeline. Users can sign up to receive email and push notifications when services they use experience an outage.
Downdetector: Highlights
Real-time status and outage information for telecom, financial, social, utilities, gaming, and more
Outage reports with geographic reach, severity levels, and history
Live outage map and disruption timeline
Email and push notification alerts
---
Is It Down Right Now

Is It Down Right Now (isitdownrightnow.com) offers a streamlined interface for checking the status of popular websites and online services. The site provides a simple uptime indicator (red for down, green for up), response times, and basic outage details for over 50 major platforms.
Users can easily search for a specific site or browse categories like social media, banks, email providers, and government sites. The site also has a "Comments" section where users can report issues or confirm outages for a service. Is It Down Right Now focuses on consumer-facing services rather than backend infrastructure.
Is It Down Right Now: Highlights
Simple uptime monitoring for 50+ major websites and services
Clear status indicator and basic outage details
Search for specific sites or browse by category
User outage reports in "Comments"
Focused on consumer-facing services
---
StatusGator

StatusGator (statusgator.com) reports on the uptime and performance of over 50 web services, SaaS platforms, APIs, and online games. The site checks each service every minute to detect outages and slowdowns. The homepage provides an overview of service statuses, while individual status pages offer more detailed historical uptime data and performance metrics.
Registered users can set up SMS or email alerts when an outage is detected for services they rely on. StatusGator also provides an API for retrieving status data in JSON format. The service focuses primarily on developer tools, business apps, and technical infrastructure rather than consumer sites.
StatusGator: Highlights
Uptime and performance monitoring for 50+ web services, SaaS, APIs, games
Outage detection with minute-by-minute checking
Detailed historical uptime stats and performance metrics
SMS and email alert options
API for status data
Emphasis on dev tools, business apps, infrastructure
---
Pingdom

Pingdom (pingdom.com) provides full-featured website and application monitoring for businesses. The platform goes beyond outage detection to offer performance tracking, page speed tests, transaction monitoring, and other analytics. Pingdom provides uptime data for over 50 popular online services as a free resource.
Users can view a live status dashboard along with historical uptime stats for each service. Pingdom also allows users to easily set up custom monitoring for their own sites and applications using its monitoring API. The platform emphasizes robust performance tracking for business infrastructure over consumer site reporting.
Pingdom: Highlights
Full-featured monitoring beyond outage detection
Tracking for performance, speed, transactions, and more
Free uptime monitoring for 50+ popular services
Live status dashboard and historical uptime stats
Custom monitoring via API
Focus on business infrastructure over consumer sites
---
Knowing When Services Go Down
These real-time outage trackers provide an easy way for consumers and businesses to stay informed on the status of key online platforms and services. By providing live outage maps, status pages, and alerts, they help users understand the reach and severity of disruptions as they occur. Their different focuses on infrastructure vs. consumer services offer monitoring options for a wide range of needs.